My friend's group chat has been pretty active over the last week since we are all (mostly) working from home and quarantining inside our four walls due to COVID-19. A hot topic: what's good on Netflix right now?
A couple of my friends started watching Tiger King and could not stop talking about the Netflix crime docuseries. They said it was a wild ride (pun intended) and one that I definitely needed to check out.
Note: Tiger King is TV-MA so it is not suitable for all audiences. 
Here's the synopsis: "A zoo owner spirals out of control amid a cast of eccentric characters in this true murder-for-hire story from the underworld of big cat breeding."
Consider me hooked.
I sat down to watch the first episode and thought I'd share my thoughts with you. Here we go….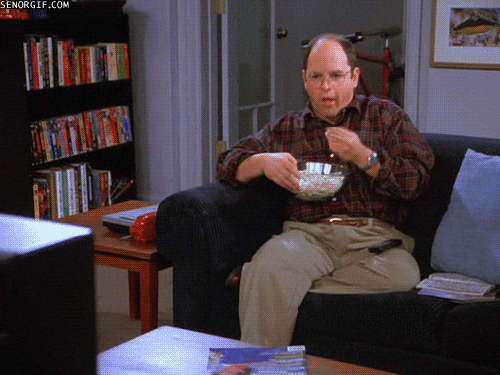 Is that a lion in a convertible?
Murder-for-hire, this is going to be juicy.
Did someone bedazzle those handcuffs or did they already come with rhinestones on them?
Joe Exotic would be a good male dancer name…
That's a haircut if I've ever seen one.
Homestead, Florida? That's about 90 miles away from me…
THAT'S A MASSIVE SNAKE!!!
OH OK, NOW THERE ARE A LOT OF SNAKES.
My chest is hurting a little bit…
Alright — now we're moving to Oklahoma, thank goodness.
Is that a box dye job or did he ask for that at the salon…
Did he just say he lives with 187 big cats? Holy…
I wonder if they sell the, "I got peed on by a tiger" tee shirts online?
Joe Exotic is also a country singer. Interesting…
Is he lip synching? Is this a music video? What is happening?
There's a lot to unpack here with this sequin-clad man.
He's actually got a pretty nice voice. Is he on Spotify?
I wonder what the comments look like on Joe Exotic's broadcasts…
Joe REALLY doesn't like this Carole Baskin lady.
But I think I like Carole Baskin…for now?
We're heading back to Florida — Tampa this time.
OooOooh I like Carole's flower crown. She's giving me major bohemian Mother Theresa vibes. I'm here for it.
How do you bury a big cat? Do you put them in a casket? Did she make these headstones herself?
THIS MAN JUST CALLED CAROLE, "THE MOTHER THERESA OF CATS" — I am so on track with this commentary.
Carole is allergic to cats — that's quite ironic.
They sell Tiger King branded underwear…WHO WEARS THIS?
Oh good, another "country" music video.
Joe's story is pulling at my heartstrings.
LION COUNTRY SAFARI?! That's in my backyard!!!
We're headed to Myrtle Beach now…
Doc. Don't you ride that elephant! GET OFF BUBBLES NOW, SIR!
Doc has a bit of an ego…eh?
Oh, this is getting a little graphic for me. I don't know if I can stomach this…
OK I'M STARTING TO FEEL NAUSEOUS.
So Joe Exotic runs a tiger farm, is a country singer, and a magician…this is too much.
Shaq…has…tigers…
The first movie I ever cried in was Mighty Joe Young. I was seven.
OMG are those gunshots??
This scene is horrifying.
Did Joe just say what I think he said about Waco? He did. On national television. My mouth is on the floor.
As a girl from Alabama — that is a LARGE TORNADO, JOE! YOU NEED TO LAY DOWN IN A DITCH.
If you and your co-worker have to make a pact about shooting each other…you probably should find a new career path. I'm just sayin'…
Joe has a security guard…my eyes are just REALLY REALLY WIDE right now.
Carole's back with her flower crown.
Did someone ship the snakes? Or did someone put them directly in Carole's mailbox?!
Are they calling that mannequin "Carole"….
OH! THIS IS NOT OKAY!
Joe…Joe…WHAT DID YOU DO JOE???!
I feel like that garage door shutting is very symbolic.
Wonder if any influencers have Tiger King Skincare in their nighttime routine…probably not.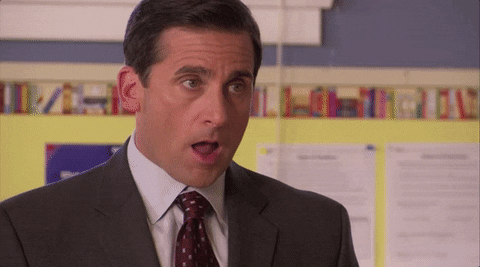 That was a heck of a ride. I think I need to know how it ends, so I'll watch episode two after I've had a few days to decompress from the first one. Reminder — this is rated TV-MA so there will be graphic language and scenes not suitable for younger folks.
I need to go calm down now…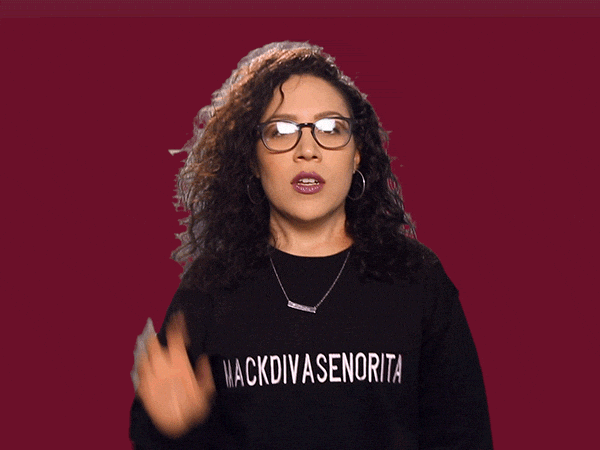 ---
You might also be interested in…
What to stream while in quarantine: recently released shows and movies