There's plenty of binge-worthy shows to marathon while you're stuck at home but so many of them are dark and serious. It's time to get positive! We've compiled a list of some of the most delightful and uplifting shows that are just as binge-worthy! Check out our list below curated from the most popular streaming services.
---
Positive shows that are binge-worthy!
Netflix
A talented batch of amateur bakers face off in a 10-week competition, whipping up their best dishes in the hopes of being named the U.K.'s best.
The minds behind history's most iconic toy franchises discuss the rise — and sometimes fall — of their billion-dollar creations.
Writer, director and food enthusiast Jon Favreau and chef Roy Choi explore food in and out of the kitchen with accomplished chefs and celebrity friends.
These blockbusters brought us together and gave us the time of our lives. Meet the actors, directors and industry insiders who made them happen.
"Everybody Loves Raymond" creator Phil Rosenthal travels the globe to take in the local cuisine and culture of Bangkok, Lisbon, Mexico City and more.
Expert artisans restore timeworn family heirlooms with touching sentimental value while also uncovering their uniquely rich histories.
From baffling people on the street to orchestrating elaborate tricks, Justin Willman blends good-natured magic with grown-up laughs.
In a series of inspiring home makeovers, world-renowned tidying expert Marie Kondo helps clients clear out the clutter — and choose joy.
When a woman is rescued from a doomsday cult and lands in New York City, she must navigate a world she didn't think even existed anymore.
Experience our planet's natural beauty and examine how climate change impacts all living creatures in this ambitious documentary of spectacular scope.
---
Hulu
Twelve teams of two compete against each other in ambitious brick-building challenges to be crowned the country's most talented amateur LEGO builders.
Bob Ross – The Joy of Painting
You've seen him before. He's the soft-spoken guy painting happy clouds, mountains and trees in about twenty-six television minutes, using big house-painting-type brushes and cooing soothing "you can do its" to the audience. His Joy of Painting program is the most recognized, most watched TV art show in history.
---
Amazon Prime
James May embarks on a remarkable journey across Japan, from its icy north to its balmy south. He'll see the sights, meet the locals, and eat the noodles in a bid to truly understand the Land of the Rising Sun.
This visually dynamic series follows a trail of energy into the power centers of the universe: black holes, exploding stars, active galaxies. Based on the findings of current science, including state of the art supercomputer simulations, the series dives into the heart of a supermassive black hole, flies down onto toxic alien planets and rides on the roiling surface of stars about to go supernova.
---
Disney+
The World According to Jeff Goldblum
Through the prism of Jeff Goldblum's always inquisitive and highly entertaining mind, nothing is as it seems in this new series. Each episode is centered around something we all love — like sneakers or ice cream — as Jeff pulls the thread on these deceptively familiar objects and unravels a wonderful world of astonishing connections, fascinating science and history, amazing people, and a whole lot of surprising big ideas and insights.
This live-action series brings iconic characters and moments from Pixar films into the real world. Filmed on location in and around New York City, the series surprises and delights real people in real locations when they least expect it.
In National Geographic's new series Gordon Ramsay: Uncharted, chef Gordon Ramsay journeys to some of the most incredible and remote locations on Earth in search of culinary inspiration, epic adventures, and cultural experiences he will never forget.
The natural world is full of amazing stories, but sometimes animals act in ways that seemingly go against all their instincts. This heart-warming series reveals the stories of unlikely duos that have struck up unusual relationships, revealing the emotional power of animals to bond with other species.
---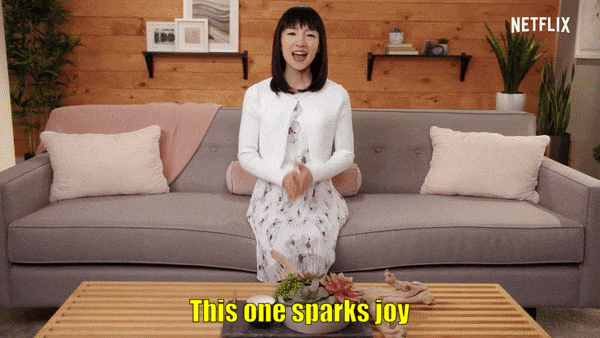 That does it for our list of positive binge-worthy shows that you can stream right now. If your favorite show didn't make the cut, just shoot us an email at info@magiccityweekend.com. Happy streaming!
---
You might also like:
Amazon Prime Video Cinema lets you watch in-theater movies at home!
Stay Connected
Stay up to date with all things Bluff City Weekend!