Watching classic Christmas movies is a surefire way to get into the holiday spirit! We've compiled a list of the best Christmas movies available on all of the biggest streaming services, some are nostalgia filled holiday classics, others are modern family friendly holiday masterpieces, but they're all guaranteed to spread Christmas cheer! Grab some hot cocoa and settle in because the yuletide streaming is about to begin!
---
The best Christmas Movies streaming right now
When one of Santa's elves learns that he's actually a human whom Santa inadvertently brought back from an orphanage when he was a baby, he sets out for NYC to track down his real father. MPAA Rating: PG Copyright MMIII New Line Productions, Inc.
The comic misadventures of the beleaguered Griswold family continue in this latest "Vacation" outing, the third and most successful of the series. This time America's most dedicated dad (Chevy Chase) is determined to stay at home to create "the most fun-filled old fashioned family Christmas ever" — but life has a particular way of throwing wet logs on Clark Griswold's fire.
Destined to become a holiday classic, this family comedy follows an Indiana schoolboy whose obsession with getting a Red Ryder air rifle for Christmas leads to hilarious consequences.
Dr. Seuss' How the Grinch Stole Christmas – Available on Netflix
You Better Watch Out! He's green…he's mean…and he hates Christmas! The Grinch is a bad tempered hairy green creature, who live inside a cave atop Mount Crumpit, overlooking the village of Whoville. As the Whos of Whoville frantically prepare for their yuletide celebrations, The Grinch decides to put a stop to Christmas once and for all, and steals all their presents and decorations on Christmas Eve…only to finally come to learn that the true spirit of Christmas goes much deeper than tinsel and toys. The hilarious Jim Carrey spectacularly brings The Grinch to the life in this magical live- action comedy which is based on the wonderfully quirky and well-loved book "Dr.Seuss' How the Grinch Stole Christmas."
Eight-year-old Kevin McCallister (Macaulay Culkin) has become the man of the house, overnight! Accidentally left behind when his family rushes off on a Christmas vacation, Kevin gets busy decorating the house for the holidays. But he's not decking the halls with tinsel and holly. Two bumbling burglars are trying to break in, and Kevin's rigging a bewildering battery of booby traps to welcome them!
A musical adventure and a visual spectacle for the ages, Jingle Jangle: A Christmas Journey is a wholly fresh and spirited family holiday event. Set in the gloriously vibrant town of Cobbleton, the film follows legendary toymaker Jeronicus Jangle whose fanciful inventions burst with whimsy and wonder. But when his trusted apprentice (Emmy®
winner Keegan-Michael Key) steals his most prized creation, it's up to his equally bright and inventive granddaughter (newcomer Madalen Mills) -and a long-forgotten invention -to heal old wounds and reawaken the magic within.
Christmas on the Square is a 2020 American Christmas musical film directed and choreographed by Debbie Allen. Starring Dolly Parton, Christine Baranski, Jenifer Lewis, and Treat Williams, the plot follows the wealthy Regina Fuller, returning to her hometown to evict the residents and sell the land to a mall developer.
A sequel to the 2018 film The Christmas Chronicles, it features Kurt Russell reprising his role as Santa Claus. Unhappy over her mom's new relationship, a now-teenage Kate runs away and lands at the North Pole, where a naughty elf is plotting to cancel Christmas.
Miracle on 34th Street – Available on Disney+
When a nice old man, employed as a department store Santa Claus, is institutionalized as insane, a young lawyer decides to defend him by arguing in court that he is the real thing.
'Tis the season for love, laughter, and one of the most cherished stories of all time! Join Kermit the Frog, Miss Piggy, and all the hilarious Muppets in this merry, magical version of Charles Dickens' classic tale. Academy Award® winner Michael Caine (Best Supporting Actor) gives a performance that's anything but "bah, humbug!" as greedy, penny-pinching Ebenezer Scrooge. One fateful Christmas Eve, Scrooge is visited by the Ghosts of Christmas Past, Present, and Future. Together with kind, humble Bob Cratchit (Kermit the Frog) and his family, the Spirits open Scrooge's eyes — and his heart — to the true meaning of Christmas. Filled with original music and dazzling special effects, THE MUPPET CHRISTMAS CAROL will become a holiday tradition your family will treasure all the days of the year.
George Bailey has so many problems he is thinking about ending it all – and it's Christmas! As the angels discuss George, we see his life in flashback. As George is about to jump from a bridge, he ends up rescuing his guardian angel, Clarence. Clarence then shows George what his town would have looked like if it hadn't been for all of his good deeds over the years. Will Clarence be able to convince George to return to his family and forget suicide?
The Santa Clause – Available on Disney+
Superstar comedian and Golden Globe® winner Tim Allen shines bright in Disney's magical, larger-than-life hit comedy THE SANTA CLAUSE. On Christmas Eve, a divorced dad and his son discover Santa Claus has fallen off their roof. When the dad takes the reigns, he finds he is now the new Santa, and must convince a world of disbelievers, including himself.
Irving Berlin's songs and dances are performed by two happy couples who discover that love, romance and a Christmas Eve snowfall make everyone's dreams come true. The beloved title song of this film was introduced in the film HOLIDAY INN.
"Get ready for fun!" (Leah Rozen, People) with the "feel good movie of the year!" (Clay Smith, Access Hollywood) Love Actually is the ultimate romantic comedy from the makers of Bridget Jones's Diary and Notting Hill. Funny, irresistible and heartwarming, an all-star cast (Hugh Grant, Liam Neeson, Colin Firth and Emma Thompson, to name a few!) will take you on a breathtaking tour of love's delightful twists and turns. Fall under the spell of Love Actually and share the laughs and charm again and again.
Facing Christmas 3,000 miles from his estranged wife and two children, New York policeman John McClane (Bruce Willis) flies to Los Angeles bearing presents and hoping to patch up his marriage. Stylish and cool Hans Gruber (Alan Rickman) is in Los Angeles as well for the holiday season, but he's not there to give out presents. He's there to take more than $600 million in negotiable bearer bonds from the multinational Nakatomi Corporation, where McClane's wife Holly (Bonnie Bedelia) is an executive. When the takeover becomes hostile, it's up to John McClane to take on the terrorists with all the grit and determination he can muster–but not without a sense of humor.
---
Stream those Christmas movies!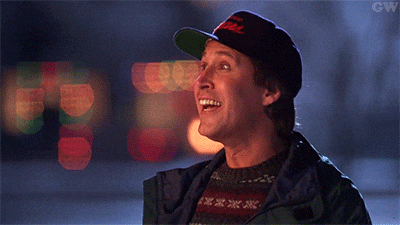 That's our list of all the best Christmas movies that are available on the various streaming services. We hope you found something on this list that helps you get into the Christmas spirit!
---
You might also like:
Christmas light displays in Memphis you can see without leaving your car
Stay connected with Bluff City Weekend!
Bluff City Weekend is the ultimate destination for Memphis food, things to do, culture, and lifestyle.